"Safety," however, is a broad term and qualitative interviews helped to unpack its differing meaning to residents. Interviews revealed two major ways residents understood it: safety in regards to violence and crime (gun violence in particular) and safety in the sense of pedestrian safety around roads. Interestingly, we saw major regional differences in the relative emphasis of how interviewees understood safety. Concerns about violent crime, and particularly gun violence, were raised by 60% of West End interviewees (gun violence specifically in 50%), whereas these concerns only came up in 30% of East End interviews. While a handful of respondents spoke about domestic violence and multiple respondents, mostly female, spoke about general feelings of safety walking home, gun violence and gang-related crime predominated in discussions on threats of violent crime. West End residents also spoke repeatedly about how their communities were unfairly associated with crime and labelled as unsafe, creating a negative stigma towards the community. As we will explore later, some residents saw this stigma as driving a lack of government attention or support for their neighbourhoods. On the other hand, multiple East End residents reported seeing improvements with regards to crime in their neighbourhoods. Interestingly when one looks at outside data, it appears that pedestrian fatalities are indeed higher in East end neighbourhoods, mirroring the regional differences shared by the residents we interviewed.² But in regards to violent crime, rates are actually comparable between the two neighbourhoods,³ demonstrating perceptions of safety are not simply driven by the actual number of reported crimes, but other factors which may include media coverage or the public nature of incidents.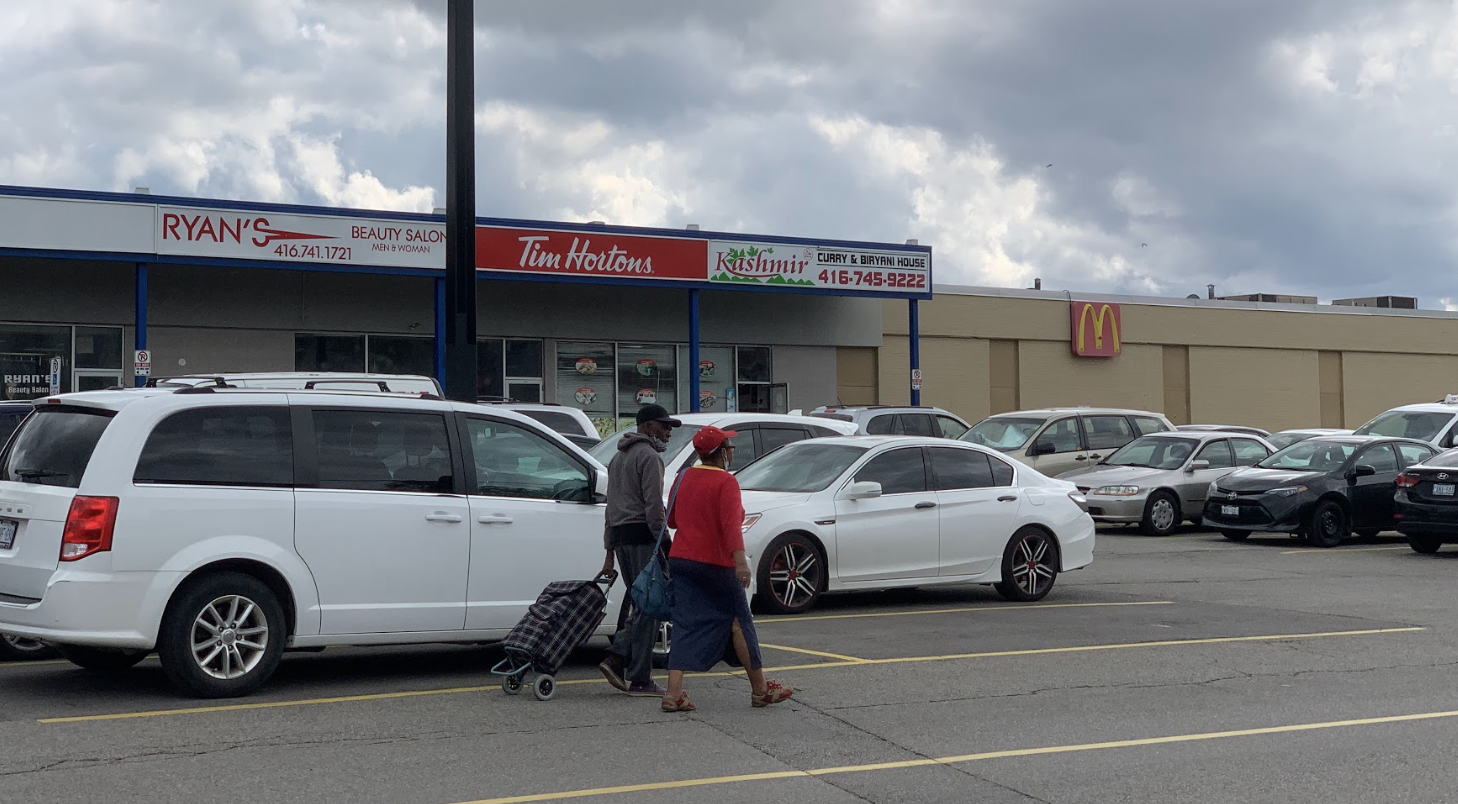 Interviews also provided an opportunity to learn from residents about what, in their view, drives the level of safety in their neighbourhoods. Regarding pedestrian safety, in multiple interviews respondents noted that their local roads were not built with the safety of pedestrians in mind, especially when it came to those with disabilities or mobility issues.
Participants mentioned how driver frustration and speeding helped create an unsafe environment for pedestrians and cyclists. Other irresponsible driving habits like drunk and distracted driving were also discussed. Given these concerns, residents spoke about the need for more traffic lights as well as clear speed limit signage. The need for better road maintenance was also a consistent theme, with multiple respondents commenting on the excessive presence of potholes. More lighting and more frequent clearing of the sidewalks during the winter were also mentioned as ways to keep roads safe. Some residents also advocated for more police presence dedicated to enforcing traffic laws.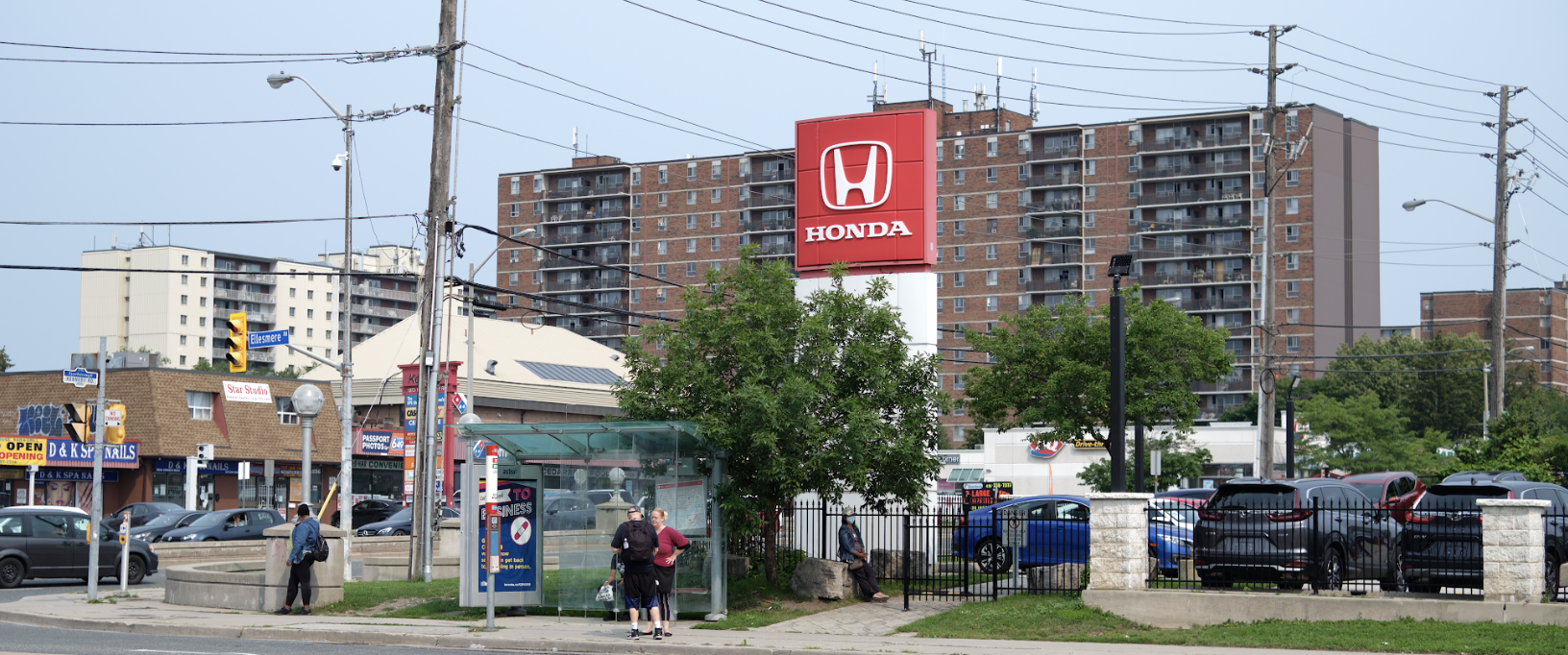 ² Our Scarborough low-SES neighbourhoods stretch over two police divisions: Divisions 41 and 43. In 2019, there were five traffic fatalities (three pedestrians) in Division 41, and in Division 43, seven deaths (five pedestrians). Meanwhile in Division 23 where all of our West-end neighbourhoods are located, there were five deaths (2) pedestrians that same year. SOURCE: https://data.torontopolice.on.ca/
³ The Homicide rate in 2019 was 8 per 100,000 in Dorset Park and 9 per 100,000 in Eglinton East. Elms Old Rexdale and Thistletown-Beaumond Heights had no homicides in 2019, but the most populated neighbourhood in the West-end cluster West Mount Olive-Silverstone-Jamestown had a homicide rate of 9 per 100,000. Meanwhile the average assault rate across all of our East End neighbourhoods was 758 per 100,000, while for our West-end neighbourhoods it was 745 per 100,000. SOURCE: https://data.torontopolice.on.ca/